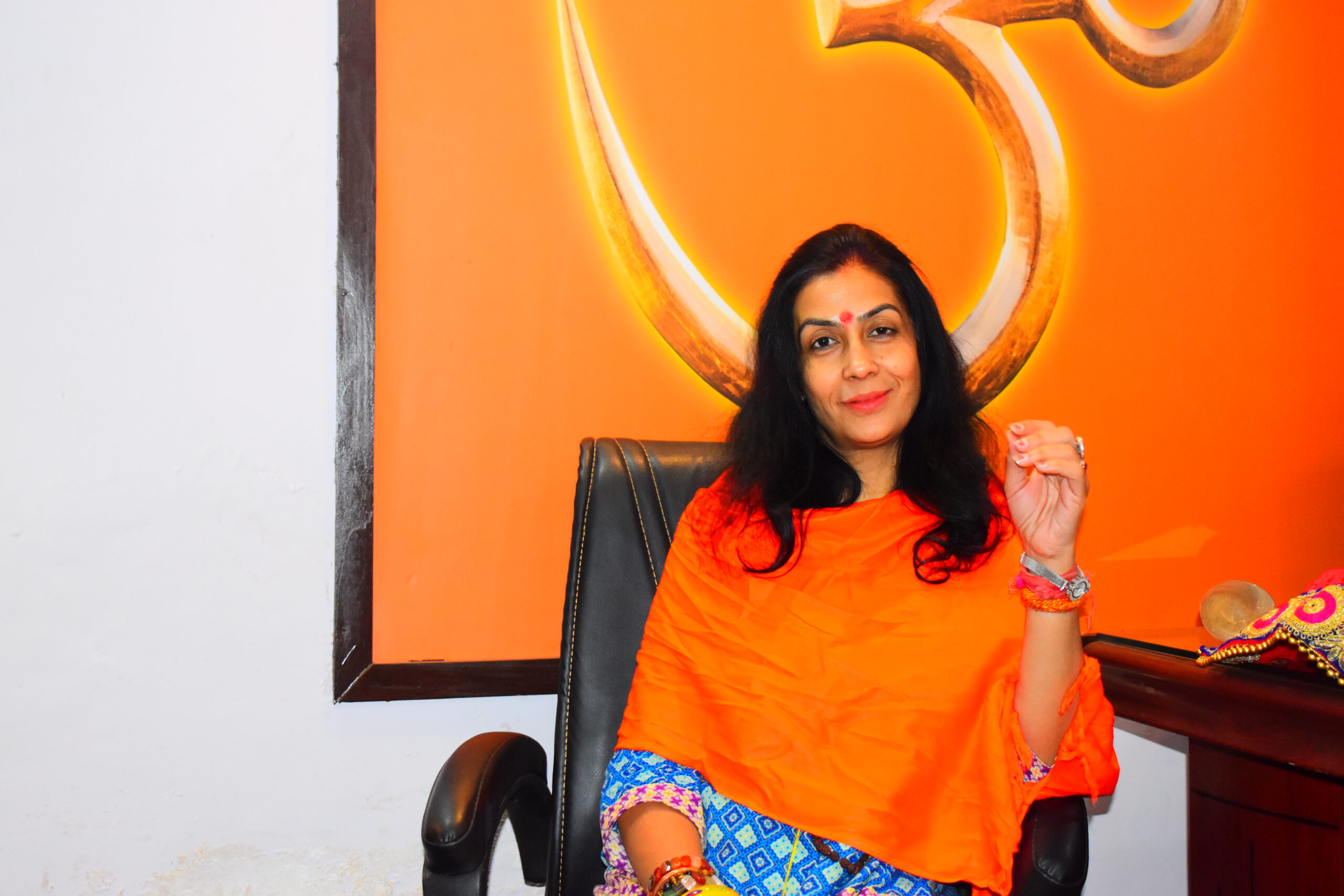 My Approach:
The need for Cure and Guidance in Life is needed by everyone. Healing, Reiki, Crystal Therapy, Exercises, Yoga asana, Pranayama , Meditation and different types of Dances/Music are really helpful in enhancing the energy of Life. Beside this there are many Sciences and Techniques in this era which are helpful in channelizing energies and to give the right direction in life.
Astrology, Vastu, Palmistry, Tarot Card Reading, Chakra Counselling, Crystal Therapy, Rashi Ratna, Color Therapy, Health and Love Harmony are the main sciences to give the right direction in life. Here on this platform, Dr. Mahima Chaturvedi's divine spiritual counselling gives Healthy, Harmonies, Prosperous and Peaceful life to every human soul.
My Skills
in
PRACTICE
Crystal Healing and Designing of Jewelry as per individual Astrological Chart. Knowledge of Chakra Balancing and tarot cards with accurate predictions. Divine knowledge of Astrology, Vastu, Tarot Card Reading, and Chakra Healing. also knows divine Meditation Techniques. Knowledge of all kind of Precious and Semi Precious stones and Chakra balancing with Crystal combination
Appropriate Counselling /Advice is the main crux of today's life. On this platform anyone can freely express their problems or emotions without being judged. Dr. Mahima provides Individual Counselling, Couple Counselling and Group Counselling as per individual need.
Here any kind of Professional (career related problem), Personal Issues (Love Life, Married Life, Financial Issues, Health Problems, Emotional Phases, Depression, Legal Issues) can be resolved under the unique individual/specific counselling with specific and unique remedies (taking into consideration individual's Astro, Vastu, Palmistry, Tarot Card & Chakras).
Our Expertise
Me & My Team has expertise in all kinds of divine solutions like Pooja, Kundali making, Kundali analysis, Palmistry,
Crystal Healing  Chakra Balancing and Yoga etc.for stress free living.
Our predictions are very near to actual reality.